TEST – Mission & Governance
Our Mission
We welcome everyone with inclusive experiences that spark curiosity and foster community.
Letters from the Director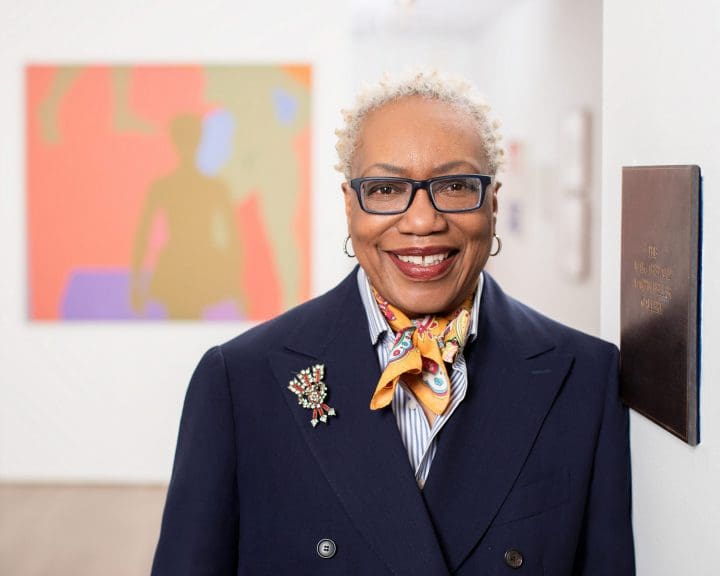 In honor of New Jersey Lieutenant Governor Sheila Oliver
August 11, 2023
Like many of you, my heart has been heavy since the sudden passing of New Jersey Lieutenant Governor Sheila Oliver.
Engagement Strategy
We are of the Community
WELCOME
We welcome everyone
We lower barriers to entry and participation and reflect the community around us.
CONNECT
We connect personally
We focus on personal connections and ongoing relationships.
PARTICIPATE
We enable meaningful participation
We foster the exchange of ideas and information through immersive, playful, and interactive experiences.
ACT
We take action on equity issues that matter
We instigate programs, partnerships, and outreach that address issues of social needs and justice.
History
The Newark Museum of Art, in Newark, Essex County, New Jersey, is the state's largest museum.
It holds fine collections of American art, decorative arts, contemporary art, and arts of Asia, Africa, the Americas, and the ancient world. Its extensive collections of American art include works by Hiram Powers, Thomas Cole, John Singer Sargent, Albert Bierstadt, Frederick Church, Childe Hassam, Mary Cassatt, Edward Hopper, Georgia O'Keeffe, Joseph Stella, and Tony Smith.
Founding Director John Cotton Dana believed that museums were established to promote the appreciation, understanding, and enjoyment of the arts and sciences. Together with a group of public officials, prominent businessmen and local collectors, he established the Museum in 1909 at the Newark Public Library. He provided the intellectual leadership that made it one of the most progressive cultural institutions in the country.
DEAI Statement
NMOA is committed to embedding the principles of diversity, equity, accessibility and inclusion (DEAI) in all aspects of its work and organizational culture. Since its founding in 1909, the Museum has been grounded in the belief that art and learning are for everyone.  Today, as communities across the nation focus on addressing systemic racism and inequality, the Museum reaffirms its dedication to this inclusive vision that has informed its aspirations, if not all of its actions and policies, for over 100 years.
In undertaking this work, NMOA defines DEAI principles as follows:
Diversity – Diversity is all of the factors that shape the experiences, values and perspectives of individuals.  These include but are not limited to age, mental and physical ability, gender identity, race, national origin, religion, socio-economic status, and sexual orientation.
Equity – Equity is the promotion of fair and just treatment, access and opportunities for all staff and members of our global community.
Accessibility – Accessibility is the equitable access of all people to use, experience or participate in activities, resources, facilities, and services, regardless of human ability or socio-economic status.
Inclusion – Inclusion refers to the intentional effort of creating environments in which all individuals or groups can feel welcomed, respected, empowered and valued. It is also an effort to cultivate leaders at all levels to fully participate in the Museum's work with equal agency.
To advance these principles and serve our community, NMOA will:
Ensure that all exhibitions, programming, facilities and services are accessible to everyone.
Provide a forum for public discussion of vital community issues, including social justice, and equality for historically marginalized groups.
Include under-represented voices, stories and perspectives in exhibitions and programming.
Ensure that the Museum's exhibitions, programming, collections, publications and public communications present historical facts and events accurately, and represent diverse cultures in a respectful and culturally competent manner.
Forge meaningful and mutually beneficial relationships with diverse individuals and organizations in the community, including local BIPOC, LGBTQ+, and disability advocacy groups, which will help ensure that all visitors feel welcome, valued and heard in the Museum community.
Diversify NMOA's Board, leadership, staff and volunteers at all levels. These efforts will include the implementation of more equitable hiring and retention practices, the expansion of job qualifications and recruitment strategies to reach diverse candidates, and public transparency about the membership of our Board of Trustees and senior management team.
Conduct ongoing staff-wide DEAI professional development on issues such as developing cultural competency, and strategies for identifying, addressing and preventing discrimination, including unconscious bias, on both a personal and institutional level.
Create zero-tolerance policies regarding racism and microaggressions that arise within our institution and in our work with the public. These policies will be implemented through a timely and thorough complaint process followed by necessary corrective actions.
Financial Information
The Museum's annual reports, financial statements, and 990 IRS filings are available for download as PDFs. These reports provide information on the Museum's financial strength and provide transparency into its accounting and financial practices.
Leadership
Trustees
2022 Trustees of the Newark Museum Association
Ex Officio
The Honorable Philip D. Murphy
Governor of New Jersey
The Honorable Ras J. Baraka
Mayor of Newark
The Honorable Joseph N. DiVincenzo, Jr.
Essex County Executive
The Honorable Roger León
Superintendent, Newark Board of Education
Officers
Allen J. Karp, Eric Fitzgerald Reed
Co‑Chairs
Robert H. Doherty, Marshall B. McLean
Vice Presidents
Linda C. Harrison
Secretary